Totally getting LOUD over the fact that @JLo is our January cover girl!! Read her story http://t.co/WiLuVEvBl2 pic.twitter.com/SifyUwjaFj

— SELF Magazine (@SELFmagazine) December 16, 2014
I hate to talk about Jennifer Lopez and how beautiful she is and then relate it to her age. After all, you should be able to be beautiful and 'hot' at any age, so it always seems a bit odd to me. Having said that, though, it's hard not to look at Jennifer Lopez on the January 2014 Self magazine cover, and not think "God, she's HOW old?", as she looks absolutely amazing.
As Self themselves say, "2015 is Lopez's breakthrough year — she's owning the year already".
Check out two of Jennifer Lopez' photos from the January issue of Self magazine in the tweets here, and read part of the interview she gave them here. Nice, eh?
As for me, I'm just more and more astounded by her the more I read about her, as it's so nice to see someone who is technically classified as a 'middle-aged woman' look like this.
And, oh, by the way, she's 45. Yep. I did sadly go there, but when you look at these astounding photos, it's kind of hard not to.
Starting 2015 off right! http://t.co/m9C0Xiqay0 Talking @TheBoyNextDoor @BodyLabForWomen in @SELFmagazine #SELFMade pic.twitter.com/nVb4X6dBSe

— Jennifer Lopez (@JLo) December 16, 2014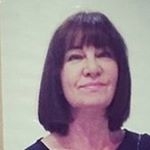 Latest posts by Michelle Topham
(see all)