Every time I see a new photograph of Jennifer Lopez, it's hard for me to believe she's 46 years old, as she has the body and face of someone half her age.
Case in point, look at this new photo JLo uploaded to her Instagram account this week, from a photo shoot she did in Paris in the summer for Elle magazine. It's just a photograph of Lopez wearing a belted coat, patent leather thigh-high stiletto boots, and a Greek fisherman's cap, but with the coat having fallen aside to reveal one of Lopez' incredible legs.
Jennifer Lopez looks incredible on 'Self' magazine cover
Now how many 25 year olds do you know that look as good, as sexy or as elegant as that, never mind how many women in their mid 40s? Honestly, Jennifer Lopez, she just never seems to age.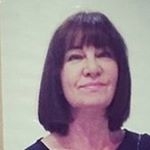 Latest posts by Michelle Topham
(see all)