Actress and singer Jennifer Lopez is promoting her BodyLab partnership again on her Instagram account, with one of the most beautiful photographs you've ever seen of her.
JLo is sat in a chair, legs crossed, wearing a simple beige dress, and she looks absolutely gorgeous. She captioned the photo "Loving yourself is the greatest part of becoming the girl of your dreams".
This latest photo was taken at a BodyLab press event JLo took part in today. BodyLab, of course, is the company that creates health and fitness formulas. Formulas that are created especially for women. That means no added creatine, no unwanted muscles and no ingredients that are not female hormone-friendly.
All I can say is, if JLo is looking this fantastic because of her involvement with the BodyLab program, I may just have to sign up.
You can find out more about BodyLab products, particularly the ones Lopez is promoting, on the company's website.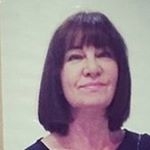 Latest posts by Michelle Topham
(see all)