Jennifer Lopez says sexism is alive and well in Hollywood
I have always wondered why artists like Jennifer Lopez often get labeled as a 'diva', and not in a good way. After all, from everything I have seen about Lopez, I have never thought she was anything but professional, hard-working and nice.
So, it was interesting to see a short segment from The Hollywood Reporter's latest 'roundtable'.
A table made up of women in the entertainment business — Jennifer Lopez, Kirsten Dunst, Constance Zimmer, Julianna Margulies, Sarah Paulson, Kerry Washington and Regina King — who, in this segment, were asked about what have been the most overtly sexist things they have experienced in the entertainment industry.
Lopez started off the discussion by saying "I've always been fascinated by how much more well-behaved we have to be than men. It was just always fascinating to me, because I did get a moniker of being a diva, which I never felt I deserved — which I don't deserve. Because I've always been a hard-worker, always on time, always professional — and getting that label because you reach a certain amount of success."
Lopez went on to say, "Even I felt sometimes crippled to voice my opinion, because you know with certain directors and the boy's club that they form sometimes makes you feel like "Oh I can't say anything". And I was always very outspoken and very strong in certain situations, but I was always fascinated by how I could see somebody else being late or someone else being belligerent to a crew, and it being totally acceptable".
If Lopez showed up even a few minutes late, however, she was berated.
Of course, all women understand about the double standards there are in society when it comes to women vs men, but it is still surprising to hear women like Jennifer Lopez — women at the absolute top of their game — talk about how they still experience sexism every day in Hollywood.
Watch The Hollywood Reporter roundtable with Jennifer Lopez et al in the video below, and think about this — isn't it about time things in Hollywood and everywhere else changed, and women were treated just the same as men in every respect?
The full roundtable show should be released sometime in the next few weeks. You can hear more of the discussion then.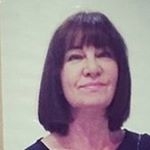 Latest posts by Michelle Topham
(see all)