The beautiful and talented Jennifer Lopez has just released her new book 'True Love', and is doing the talk show rounds to promote it.
An interview she just did with Maria Shriver on Today, however, is likely to be one of the best she does as she's open and honest, funny and smart, while all the time talking about important issues like loving yourself,and how her low self-esteem was at one point so bad, she really thought fans didn't like her.
J-Lo sat down with Maria Shriver to talk about how she lost confidence the more famous she became as, once she was big enough, she "became a target" and people tried to bring her down.
Lopez went on to say that made her "harsh and judgmental about herself" which was "damaging".
So, how did she turn everything around?
J-Lo says being on American Idol changed everything, as it made her believe in herself. It was just her, being herself and giving her opinion, and people liked it. And that made her realize people actually liked her as well — which was a huge boost to her self-confidence.
Jennifer also tells Maria Shriver what it was like filming the video for 'Booty' in such revealing costumes and with Iggy Azalea, a woman who is more than 20 years younger than her.
For more on Jennifer Lopez, self-esteem, and what it's like to be a woman who can 'do anything', watch the Today video below and, of course, buy her new book 'True Love'.
Visit NBCNews.com for breaking news, world news, and news about the economy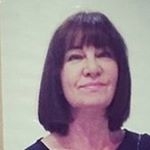 Latest posts by Michelle Topham
(see all)