Looks like the TV talk show 'The View' is going through some major upheavals this week. Just an hour after Sherri Shepherd had announced she would be leaving The View, Jenny McCarthy took to Twitter to say she too would be leaving the show.
Sadly, from rumours going around Hollywood, it seems Sherri Shepherd was fired and then Jenny McCarthy may have left in protest, which is also what Jenny's Twitter account seems to be suggesting.
Her first tweet about The View situation this morning simply said:
That was followed just a few minutes later with another tweet saying "My View will be changing too. As will with many hard working folks. Thanks to everyone at the show for your dedication and an amazing year."
Jenny McCarthy's final tweet about The View came a few minutes after that when she uploaded a photograph of herself with Sherri Shepherd, along with Executive Producer Bill Geddie, who it's rumoured is also off the show. The tweet said "These are my Avengers and we will be back!"
Personally, I haven't consistently watched The View for quite a long tim as I've found it stale and uninteresting for the most part. So my take on this?
Both Sherri Shepherd and Jenny McCarthy can do so much better with their careers than staying on a show this dull so, fired or quitting, it doesn't really matter. There are far better opportunities out there.
Good luck to both of them. I have a feeling it's going to be a good move.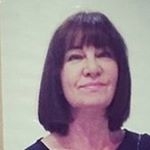 Latest posts by Michelle Topham
(see all)