Jenny McCarthy may no longer be hosting The View, but that isn't stopping her from having some fun or looking fabulous while she's doing it. McCarthy hosted the Ultimate Pool Party at the Palazzo Hotel and Casino in Las Vegas on Friday and she certainly looked happy while she was there.
Dressed in a low-cut black sleeveless dress with a see-through skirt that also had thigh-high slits on both sides, and accessorized with chunky gold earrings, bracelet and ring, McCarthy looked relaxed and fabulous and, of course, in her usual amazing shape. I'd say not working at The View any more agrees with her.
Advertising
The Palazzo Hotel and Casino runs Ultimate Pool Parties every month (Las Vegas weather allows you to do that almost year round), with a different celebrity hosting every time.
Last month, it was Shaquille O'Neal who was at The Palazzo Hotel, and he seemed to be having a blast as well.
Ultimate Pool Party at Azure Luxury Pool in Las Vegas – See more at: http://www.prphotos.com/e/34179/jenny-mccarthy-hosts-the-ultimate-pool-party-at-azure-luxury-pool-in-las-vegas-on-july-11-2014#sthash.Py9tUmPB.dpuf
Ultimate Pool Party at Azure Luxury Pool in Las Vegas – See more at: http://www.prphotos.com/e/34179/jenny-mccarthy-hosts-the-ultimate-pool-party-at-azure-luxury-pool-in-las-vegas-on-july-11-2014#sthash.Py9tUmPB.dpufBVB
Ultimate Pool Party at Azure Luxury Pool in Las Vegas – See more at: http://www.prphotos.com/e/34179/jenny-mccarthy-hosts-the-ultimate-pool-party-at-azure-luxury-pool-in-las-vegas-on-july-11-2014#sthash.Py9tUmPB.dpuf
Ultimate Pool Party at Azure Luxury Pool in Las Vegas – See more at: http://www.prphotos.com/e/34179/jenny-mccarthy-hosts-the-ultimate-pool-party-at-azure-luxury-pool-in-las-vegas-on-july-11-2014#sthash.Py9tUmPB.dpuf
Ultimate Pool Party at Azure Luxury Pool in Las Vegas – See more at: http://www.prphotos.com/e/34179/jenny-mccarthy-hosts-the-ultimate-pool-party-at-azure-luxury-pool-in-las-vegas-on-july-11-2014#sthash.Py9tUmPB.dpuf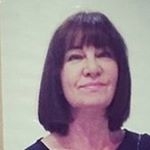 Latest posts by Michelle Topham
(see all)