One of my favorite BBC presenters, Jeremy Paxman, has left his current affairs show Newsnight today. A sad day for the BBC and for we news junkies who adore Jeremy Paxman for his hard work, his integrity, his morals and his intelligence – and, yes, for being an almost rabid pit bull when needs arise. What are we going to do now he will no longer be at the Newsnight helm prodding those politicians and other public figures to answer honestly…..just for once?
Sure, Jeremy's last Newsnight show was a little odd (Peter Mandelson talking about Ed Milliband's image problem, a bike ride around London on a tandem with London Mayor Boris Johnson – oh yes, he did do that – and former Home Secretary Michael Howard stopping back in for one last "Did you?" go round), but it doesn't matter. Jeremy Paxman has closed the door on a brilliant era – and he and his astounding interviewing skills will be sadly missed.
His best moments? Calling British Prime Minister David Cameron 'an idiot' while being interviewed by Graham Norton, and asking former British Prime Minister Tony Blair if he "prayed with President Bush".
There's not much else to say about this really, except it's going to leave a hole in my day whenever I start to automatically tune in to see Paxman host Newsnight and then realize I can't.
It also leaves me wondering, if more of us had told him how much we adored him when he was going through difficult times at the BBC, would he maybe have stayed?
Watch his final Newsnight sign off below ("I'd Like to Teach the World to Sing" is a fun addition and do watch through to the end to see his famous "Tomorrow's weather" comment re-enacted). Oh Jeremy, we're so going to miss you.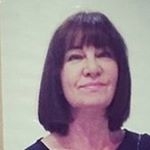 Latest posts by Michelle Topham
(see all)