Jerry Seinfeld is fabulously honest on Late Night with Seth Meyers
One thing you will always get from Jerry Seinfeld is the truth. After all, he's never been a person who sugar coats anything. So, when Seinfeld was on Late Night with Seth Meyers this week, and he told Seth that he had never had any interest in being on the show, but that producers kept calling him and nagging him so he finally said "Yes", you know he's telling the truth.
The great thing with Jerry Seinfeld, though, is even as he is telling the truth when he tells Seth "I had no interest in being on your show" but now I'm here "I'm auditioning other shows too" as he tries to decide if other shows are better and if he'll ever be a 'regular' with Seth, he does it in such a way that it's funny.
And you end up liking him, and Seth Meyers himself doesn't take any offense.
Watch Seinfeld tell Seth Meyers about why he did eventually come on his show, but what he expects now he's on there in the video below. Yep. It's typical Seinfeld. And, yes, he's fabulous.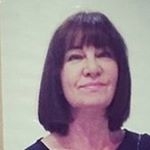 Latest posts by Michelle Topham
(see all)