Fans of Jessica Biel love to search online for sexy photos. Fans of Jessica Biel also love searching for online articles about their favorite sexy and beautiful actress. More power to 'em. But, they might want to be aware that Jessica Biel has just been named the internet's most dangerous celebrity.
Jessica Biel is in fact number one on the list of the riskiest celebrity searches on the net according to McAfee anti-virus software makers. She's in great company too as actresses like Megan Fox, Angelina Jolie, Jennifer Aniston and Lindsay Lohan can also crash your computer – and they don't have to come anywhere near it.
According to McAfee, if you search for websites that have Jessica Biel screensavers, you have a 50% chance of one of those websites having a virus, pop-up ads or spyware attached to the Jessica Biel screensaver you download. Which is what makes Jessica Biel the most dangerous celebrity on the internet. But why Jessica Biel? What did she ever do to anyone?
Simply put, she's incredibly popular and the goal of malware developers is to get their viruses, pop-ads or spyware downloaded to as many computers as possible. So, they do some research, figure out who the top celebrities are when it comes to internet searches and then put up websites that will download their malware to most of the computers who's owners are searching. Weirdly, it's almost always female actresses like Jessica Biel that are the most popular as this year's McAfee list only shows one guy – the ever-popular Brad Pitt, of course.
So, if you're a Jessica Biel fan what should you do? The first thing is to install an anti-malware program like the programs McAfee, Norton, AVG and F-Secure. Some of them also offer free programs, or at least free trials, so you don't have to blow $30-$100 protecting yourself. Next, every time you do any search that requires a download (just searching for Jessica Biel is safe, it's the downloading that'll get you in trouble), make sure that virus program runs before you download the file. Then, you should be safe.
As for Jessica Biel, she's probably loving every minute of this new attention. After all, it's not every day she's named 'Most Dangerous Celebrity on the Internet', and there's got to be some thrill linked to that, right?
The most dangerous celebrity on the internet title isn't stopping fans either. Since Jessica Biel's name was announced as being on the top of the list, searches for 'Jessica Biel' and 'Jessica Biel dangerous' have gone through the roof. Let's face it – she's so beautiful, in many people's minds, she's probably worth the risk.
SOURCES: ABC News – Celebs' Most Dangerous Names on the Web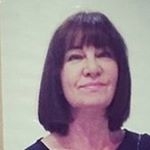 Latest posts by Michelle Topham
(see all)