During a Hollywood Reporter Round Table discussion recently, actress Jessica Chastain said women have always been abused in the entertainment industry.
Her comment came during a discussion about sexual abuse with fellow actresses Allison Janney, Emma Stone, Saoirse Ronan, Mary J. Blige and Jennifer Lawrence, as everyone at the table was asked about their thoughts on the current exposés of men like Harvey Weinstein and Kevin Spacey.
"I hope the entertainment industry will never be the same," Chastain said. "If you look at Louis B. Mayer, Fatty Arbuckle and Jack Warner, and you read Shirley Temple's book and you find out what happened to her when she was a child. And it's never been addressed.
And I'm devastated by all the stories that have come out, because it's heart-breaking. But, at the same time, I feel hopeful. Because we're not ignoring it anymore, And it's painful for change. But it's needed. It was needed many many years ago".
Chastain then went on to talk about her latest movie 'Molly's Game'. The directorial debut of Aaron Sorkin, and a movie she feels was a wonderful choice for a man who does not often tell women's stories.
She also told a lovely story about one of her most recent conversations with Aaron Sorkin, when the two of them were discussing the current sexual abuse accusations in the entertainment industry.
Sorkin mentioned he had been telling his 16-year-old daughter Roxy, "When you go into the workforce and a guy grabs you or does something to you, you can scream, you can fight back, you can do all these things", and Roxy replied "Dad, why are you teaching me to defend myself and not teaching these guys not to be creeps?".
The girl has a very good point.
Chastain went on to point out,"The onus is not on the women. Society has a way of blaming the victim. You didn't come out soon enough. You're not asking for enough money. But actually the onus is on the others not to abuse their power".
Watch Jessica Chastain discuss sexual abuse in Hollywood in The Hollywood Reporter video below. She is an intelligent and eloquent as always.
Related: Jessica Chastain speaks out about diversity in Hollywood — or lack, thereof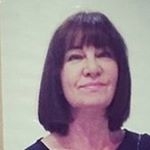 Latest posts by Michelle Topham
(see all)