If you like to listen to music from women who are completely in control of their image and careers, you can't do much better than this brand new video from Jessie J, Ariana Grande, and Nicki Minaj. Called 'Bang Bang', it's the official video for the song that premiered at the end of the MTV Video Music Awards last night and, as long as you ignore the huge amount of product placement in it, it really is superb.
'Bang Bang' is catchy, the vocals from Jessie J and Ariana Grande are awesome and, of course, Miss Nicki Minaj comes in midway through and does a fabulous rap. Add in the retro look of the video (love the clothes!) and it's a fun song and video for the end of the summer music season. Plus, it's sexy.
It's also the song Jessie J will be including in her upcoming album 'Sweet Talker', which we should see sometime in October. With her powerful voice, either with Ariana Grande and Nicki Minaj or without, she'll kick it for sure.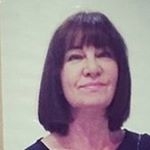 Latest posts by Michelle Topham
(see all)