Jim Carrey impersonates a Saint Bernard, and Tamsin Greig a scared pig – hilarious
It often seems as though I always choose a Graham Norton Show moment as my Memories Monday segment but, honestly, I don't have any apologies for that. Let's face it, Graham has some of the funniest moments in talk show history on his TV show, so why wouldn't I?
Today's Memories Monday segment, therefore, is another one from Graham. This time it's the amazing Jim Carrey (the faces that man can pull), and the charming and hilarious British actress Tamsin Greig, doing animal impressions.
Jim Carrey impersonates a Saint Bernard, while Tamsin Greig not only tells a funny story about her dad on his death bed and the advice he gave her, she also does a spot-on impression of a scared pig.
Watch Carrey and Greig doing impersonations in the video below. Fabulous.
And, if you love Jim Carrey as much as I do, don't miss this little segment from the same show with Carrey talking about praying for what he wants.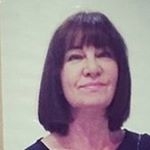 Latest posts by Michelle Topham
(see all)