Jimmy Kimmel has clever interview with Stormy Daniels, 'proving' she has an NDA and had sex with Donald Trump
Late night talk show host Jimmy Kimmel brought porn star Stormy Daniels onto his Jimmy Kimmel Live! show last night, right after Donald Trump gave his first State of the Union Address. Daniels is the porn actress Donald Trump allegedly had an affair with, and then paid her to keep quiet about.
Stormy Daniels appeared on Jimmy Kimmel Live! after her agent approached the show to see if they were interested in booking her as a guest.
Now, some talk shows, presuming Daniels was probably paid $130,000 to keep her mouth shut about an affair with Donald Trump, and was forced to sign a Non Disclosure Agreement (NDA) in order to get the money, might avoid such an interview knowing she would not be able to say much of value.
So why invite her as a guest on their show?
Jimmy Kimmel Live!, however, was smarter as, along with Daniel's and her agent, it is obvious they came up with a scripted 'interview' that allowed her to get her point across without actually saying anything that would violate her NDA.
Because what is interesting about Kimmel's interview with Stormy Daniels is not what she says here, but what she does not say.
Kimmel started out by asking Daniels about a statement that was released to the news media yesterday stating Daniels did not have an affair with Donald Trump. The statement was supposedly signed by Stormy Daniels herself.
Of course, if Daniels had not had an affair with Trump, she would have immediately said it did not matter whether the statement had been released by her or her representatives or not, as she did not have an affair with Trump.
That, however, is not what she said.
Instead, Daniels immediately said she did not know where the statement came from, "and that's not the craziest thing I've seen on the Internet today". She followed that up with "that doesn't look like my signature, does it?"
"That's my signature", she also admitted, when Kimmel brought out some of her fan photographs signed by her.
"Do you think the president is watching right now?" asked Kimmel. "I like to imagine him…"
"I don't want to imagine him", jumped in Stormy Daniels, eliciting a huge laugh from the audience.
"Well, you don't have to imagine him," said Kimmel, which got a huge laugh from Daniels as well.
The interview went on with Kimmel pushing Daniels for more information, and her just smiling, or making comments that may have answered the questions but may not have.
All of it done in a way to convey, yes, she has a Non Disclosure Agreement and, yes, she did have an affair with Donald Trump. Without anyone ever being able to proof that is what she was admitting.
After all, she didn't say it.
Even Kimmel said, "If you didn't have a Non Disclosure Agreement, you could most certainly say "I don't have a Non Disclosure Agreement", yes?"
To which Daniels replied "You're so smart, Jimmy". Again, not answering him but…yep, answering him if you read into what both she and he are implying.
In other words, Trump most definitely had an affair with Stormy Daniels, and  she was paid to keep quiet about it. And yes, she sure as hell would love you to know that. If she could say so.
Watch Stormy Daniels on Jimmy Kimmel Live! last night in the video below. Seems like a smart woman to me, although I do question her decision to have sex with Trump because…ick, that picture!
Oh, and if you still don't believe Trump had an affair with Stormy Daniels just a few months after his wife gave birth to his son, she actually did give an interview to In Touch magazine in 2011 before she was paid to keep quiet, actually admitting that she did. You might want to read that too.
Related: Joel Kinnaman says "Scandinavians hate Donald Trump"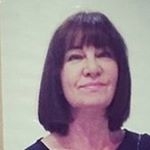 Latest posts by Michelle Topham
(see all)