I started out watching this Courtney Acts 'Courtney Talks' video with drag queens Jinxx Monsoon, Alaska Thunderfuck, Jackie Beat and Courtney discussing harassment and, frankly, was so angry by the end of the first five minutes I wanted to turn it off.
Advertising
That was because after watching the famous video of a woman walking through New York and constantly being subjected to cat calls, rude comments and harassment, Jackie Beat just absolutely did not get it.
She started off her opinion of the video by talking about being a 'feminist', then went on to say the woman who was being verbally harassed while going about her daily New York life should just "smile". And that the video wasn't "real". Really, Jackie? Really?
And my first thought, as a woman who always used to get this kind of verbal harassment while going about my life in the US (in Thailand, where I live now, it just doesn't exist), Jackie Beat may dress up as a woman, but she does not understand women. At all. And that's when I wanted to turn off the video.
But, what was interesting about this Courtney Acts' 'Courtney Talks' video was how Courtney herself managed to turn the conversation around by talking about putting herself in the woman's position, and then Alaska mentioned how the woman was….
"a woman in plain clothes and that's the issue. She's not glammed out, she's not trying to draw attention to herself, and she still has to deal with all this stuff……. It's rude and annoying. It's like men claiming your space, like they own you".
At that point, Jackie Beat completely changed her mind about how she felt, and owned up to "feeling bad" about what she'd said previously. Props to Jackie, I say.
Advertising
And that, right there, turned this into a fascinating discussion about harassment, what's appropriate, what's not, and how gays are subjected to as much harassment on the street as are women.
Courtney Acts' 'Courtney Talks' video series is wonderful. It's a new series she's just started, where she hangs out and talks to friends about various issues – gay issues, drag queen issues, general social issues — there's something for everyone and it's all done with respect, intelligence and fun.
Watch Jinxx, Alaska, Jackie and Courtney talk about harassment in the 'Courtney Talks' video below, and then subscribe to her channel so you don't miss any of the new ones.
As for Jinxx, Alaska and Jackie, I hope Courtney does more of these videos with them. They're smart, interesting and fun. Thank you, ladies.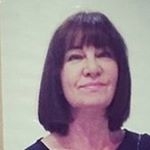 Latest posts by Michelle Topham
(see all)