British actress Joanna Lumley had tips on how to be absolutely fabulous while backstage at The Tonight Show starring Jimmy Fallon last night. And no, I probably wouldn't do most of what she classifies as 'being absolutely fabulous", but she was still funny and cool to watch.
"You're thinking how can I get ahead. How can I be fabulous like…Joanna. First of all, no matter what shape your mouth is, draw it much much bigger with a pencil. Draw a huge mouth. Practically up to your nostrils and practically down to your chin. Fill it in with red. Have a big red mouth. That's the beginning of being fabulous."
Lumley went on to say, "The second thing is, when you come into a room and you've got to talk to somebody, go up to that person no matter what they're looking like, even if they're looking shocking, and say "You look fabulous", and as soon as you say that to them they go "Oh no, you're fabulous". Yes. That's a score".
Joanna Lumley, of course, is currently the star of Absolutely Fabulous: The Movie. And, yes, she is 70 years old, and still continues to look…absolutely fabulous.
Absolutely Fabulous: The Movie will be released in the United States on July 22nd. Watch Lumley below.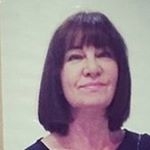 Latest posts by Michelle Topham
(see all)