Actress and singer Joanna Newsom, aka the American quirky Kate Bush, appeared on Jimmy Kimmel Live! last night where she gave two stupendous performances of two of her compositions — 'Sapokanikan' and 'Anecdotes'. She also showed off her expert instrumental skills — playing both the piano and the harp.
And, yes, you either like Joanna Newsom or you don't — she has that kind of quirky, unique style that can be quite hard to pin down and so it unnerves some people — but I think she's incredible. A gifted songwriter and lyricist, a superb musician and someone who is wickedly breathtaking when she performs live.
Sadly, Newsom does not always get the exposure she deserves although, with both Jimmy Kimmel and Stephen Colbert inviting her on their shows lately, she is beginning to be seen by more of a mainstream audience. Thanks, guys!
Watch Joanna Newsom singing live on Jimmy Kimmel in the videos below, just don't read the YouTube comments below the videos as, let's face it, most people trapped in their One-Box-Fits-All mentality wouldn't know an exceptional artist if she walked up and slapped them in the face. (And with the comments some people leave about Newsom and her voice, don't you just wish she sometimes would).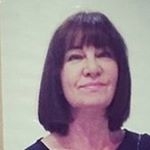 Latest posts by Michelle Topham
(see all)