Joaquin Phoenix is engaged to his yoga instructor. That's what he told David Letterman on Monday night, during a story he was relating about attempting a yoga position called "harnessing the hog".
Apparently, during a yoga session, Joaquin's yoga instructor forced him into a position he wasn't really that good at and he injured his back. So he started dating her, and now they're getting married.
"This is the crazy part of the story," Phoenix told Letterman. "We started dating, and I think she's the one. I proposed to her and she said yes. If everything works out. I'm getting married."
Let's face it, probably not a huge surprise for many of his fans that Joaquin Phoenix would get engaged to his yoga instructor after a punishing yoga session like that one. After all, he's never done things the 'normal' way. Which, frankly, is why I like him so much. That and he's a brilliant, brilliant, brilliant actor.
No word yet on when Joaquin Phoenix's wedding will be but, yes, ladies he is now off the market. Damn.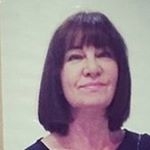 Latest posts by Michelle Topham
(see all)