When you think about Jodie Foster, you could be forgiven if you think of her as being a bit high-brow. She is, sure, but apparently Foster also has another side to her personality. A side that loves American football.
Jodie Foster talked about her football passion, and how much she loves the Green Bay Packers on Conan this week.
"I'm not a casual viewer. I mean, I watch every weekend. I think I like the rituals of it. You know, I like the outfits and the face painting. All that stuff."
And when asked why she loves the Green Bay Packers so much because, after all, Foster is from Los Angeles, she said she chose them because, yep, she likes the outfits.
"My friend Karen has lots of cheeseheads and cheese memorabilia, and I have a cheese beer holder. I've got cheese everything."
But, if you're a Green Bay Packers fan as well, before you get excited about Jodie Foster being one, she did admit she's a bit fickle.
"If they're doing badly, I abandon them and move on to someone else".
Watch Jodie Foster talking about her love of football in the video below. You can even see her and Conan wearing cheesehead hats.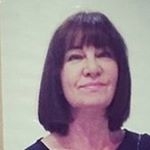 Latest posts by Michelle Topham
(see all)