Actress Jodie Foster was on The Graham Norton Show last night, where she told Graham she did not speak to Anthony Hopkins once during the filming of the classic movie 'Silence of the Lambs'. "Nope. I never spoke to him", she admitted.
When asked why, Foster said about Hopkins, "He's scary".
She went on to say, "The first day we had a read through, and I got there early, and I went to the bathroom and came back and everyone was sitting down. So we did the read through and, by the end of it, I never wanted to talk to him again. I was petrified".
Something I can definitely understand as, let's face it, Anthony Hopkins' portrayal of Hannibal Lecter was so disturbing I doubt I would want to speak to him either.
It also seems Hopkins spent most of the movie being filmed either behind glass or in his cell, so the two actors were never actually together.
So did Jodie Foster ever speak to Anthony Hopkins? Watch the video below to find out.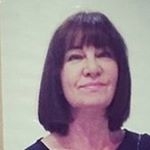 Latest posts by Michelle Topham
(see all)