Joel Kinnaman says "Scandinavians hate Trump", hell, I live in Austria and Austrians hate Trump too
Swedish-American actor Joel Kinnaman showed up on The Late Show with Stephen Colbert last night where he just happened to mention "Scandinavians hate Trump".
This after Colbert asked him if Sweden was a little bit pissed off that Trump wanted "more people from Norway" to move to America instead of people from countries Trump called "shitholes".
"Do you think, "What's wrong with Sweden"?, asked Colbert. "What are we? Chopped liver?"
"Well, again, our dear president is mis-informed", replied Kinnaman, who has dual citizenships of Swedish and America. "Cause we hate him over there", to which, of course, Stephen Colbert's audience responded with cheers and applause.
"So, I mean, if he got any Norwegians or Swedes or Scandinavians…they would not vote for him".
"You seem like very nice people," said Colbert. "Are you nice people?"
"Yeah, we're very nice people", laughed Joel Kinnaman. "That's why we hate him".
And he explained further about Scandinavians' animosity towards Trump — "We have this relationship with truth, that er…we appreciate. We value it."
"Truth is a gateway drug to science," quipped Colbert. "One thing leads to another".
And, for me, it is funny watching Joel Kinnaman talking about how much Scandinavians hate Trump as I live in Austria and, yep, the feeling is mutual here too.
In fact, every time I meet Austrians I haven't met before, at some point the conversation switches to "crazy America and its gun culture" and then, of course "Trump".
And so, in the year since Trump was 'elected', I have yet to meet one Austrian that had anything remotely good to say about the man. And all were similarly appalled so many Americans actually voted for him especially because, with the Austrian penchant for politeness, they simply do not understand how someone that disrespectful to everyone he meets would ever be elected to become the head of a country.
I would also venture a guess, if you took a poll in most other European countries, you would get the same response. It's not just "Scandinavians that hate Trump", almost everyone in Europe does.
Watch Joel Kinnaman talking about Scandinavia's hatred of Trump in the Stephen Colbert video below. You can currently find him acting on the Netflix series' The Killing and House of Cards, and in the upcoming Neflix series Altered Carbon.
And, if you want to find out why Joel Kinnaman has two metal bars in his chest (yep, he does) check out his recent appearance on the Norwegian talk show Skavlan. Just make sure you hit the subtitles option in the video so you can understand what he is saying as he does speak in Swedish.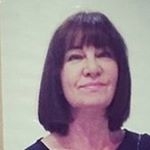 Latest posts by Michelle Topham
(see all)