American professional wrestler an actor John Cena has just completed his 500th Make-A-Wish. That is, Cena has granted the wishes of 500 children that are or were living with life threatening illnesses.
John Cena was on Late Night with Seth Meyers to talk about his new film Trainwreck, and while he was there, and after teasing him about his sex scene in the film, Meyers brought up the subject of the wrestler's involvement with the Make-A-Wish Foundation.
Edie Falco tells Seth Meyers she is still harassed about The Sopranos ending
Apparently, Cena is the first person to ever grant 500 wishes through Make-A-Wish. Something that Cena was characteristically humble about when asked about it.
"I think what we do can be best described as giving people these wonderful moments to provide hope, excitement or maybe just a day off from a very trying life, in the circumstances of an 8-year-old-kid. And I wear that as a badge of honor. I'm really proud to be involved with Make-A-Wish, and the fact that I'm the result of what the charity produces in that I'm the end product, the wish. I get to see the smiles. I get to see the excitement. I get to see a kid forget that they're sick and just enjoy WWE for a day. It truly is the coolest thing"
Cena went on to say he would be granting wishes as long as the Make-A-Wish Foundation would have him.
And I know how much these wishes mean to these kids, as I used to work for Make-A-Wish at one time, and I've seen the smiles on those kids' faces when their wish comes true. So it's lovely to see John Cena talking about his involvement with the foundation this way.
Watch him below.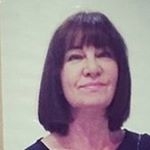 Latest posts by Michelle Topham
(see all)