The brilliant British comedian, writer and actor John Cleese was on Conan last night, where he told the late night talk show host a funny story about the time he offered to kill his mother to make her feel better.
She was 92 at the time, and feeling "just a little bit down", which Cleese said, as she was an anxious and depressed woman, she had felt for "50 fucking years".
He then went on to say how one day it had just all gotten too much for him and, when she yet again complained how "down" she was, he had a "moment of inspiration".
"I rang her up and she was quite seriously giving me all the reasons that she didn't want to go on living. And I felt helpless. And I had this moment of inspiration and I said, "Mum, I have an idea". And she said, "Oh, what is that?". And I said "If you're still feeling this way next week, I have a friend in Fulham I could give a call and if you like, and only if you like, he could come down and kill you."
Of course, John Cleese's mother, having the same dark sense of humour as her son (and let's face it, most of we Brits), howled with laughter.
Watch John Cleese tell the rest of the story about his then 92-year-old mum (who, by the way, lived to age 101), and how he used to cheer her up in the delightful Conan video below.
And, as for why he is now doing the round of talk shows, John Cleese has a new book out. Called 'So, Anyway', it's a biography of his life right from his humble beginnings to the end of Monty Python. If you love him, as I do, it's a must buy.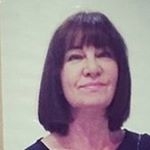 Latest posts by Michelle Topham
(see all)