Irish crime writer John Connolly's 'A Book of Bones' will be published on April 18th, 2019. It will be the 17th book in the Charlie Parker series.
2019 is also the 20th anniversary of the first Charlie Parker book and, as you might expect, his latest novel is quite special.
'A Book of Bones' follows on from his 2018 book 'The Woman in the Woods', but this time his long search is finally coming to a head. And it all revolves around a book. A book that was deemed to be so dangerous, its pages were ripped out of the book and scattered around the world. Hundreds of years later, while some pages have already been found, others are about to be. With catastrophic consequences.
The publisher's blurb has this to say about John Connolly's 'A Book of Bones':
He is our best hope. He is our last hope.

On a lonely moor in Northern England, the body of a young woman is discovered. In the South, a girl lies buried beneath a Saxon mound. To the southeast, the ruins of a priory hide a human skull.

Each is a sacrifice, a summons. And something in the darkness has heard the call.

Charlie Parker has also heard it, and from the forests of Maine to the deserts of the Mexican border, from the canals of Amsterdam to the streets of London, he will track those who would cast the world into darkness.

Parker fears no evil – but evil fears him.

With John Connolly's signature "blend of crime and supernatural horror" (Crime Reads), A Book of Bones is a terrifying and suspenseful thrill ride that will keep you guessing until the very last moment.
John Connolly's 'A Book of Bones' will be published on April 18th, and will be available in hardback, paperback, audio and Kindle in the UK and Australia. It will be available in the U.S. in October.
Keep up to date on all the author's goings on at his website.
Related: Christopher Fowler's 'The Lonely Hour', the 17th Bryant and May book, coming soon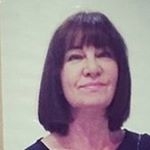 Latest posts by Michelle Topham
(see all)