John Fogerty played an incredible set on David Letterman and in just 4 minutes
American icon John Fogerty was on Late Show with David Letterman this week and, wow, what an amazing medley he and his band played.
Starting off with the classic Creedence Clearwater Revival track 'Travelin Band', Fogerty moved on into 'Proud Mary' (who doesn't love that?) and then finished up with the phenomenal anti-war song 'Fortunate Son'.
Want to listen to something rocking, emblematic and slammingly gorgeous (because, wow, that drummer)? Listen to John Fogerty live on Late Show with David Letterman.
Now that's a rocking show, and in just four minutes.
As for Fogerty himself, he's kicking off a North American tour this month that will go through until August 9th, and will consist of mainly songs he wrote while still a member of Creedence Clearwater Revival. Now that sounds like something to make sure you get tickets to see.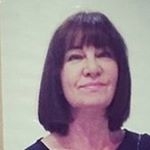 Latest posts by Michelle Topham
(see all)