It was the Cyprus Eurovision Final yesterday, where Cyprus chose the song and the singer it would send to Eurovision 2015 in Vienna, and a competition John Karayiannis won singing "One Thing I Should Have Done". The song? It's very very pretty. One of the best songs Cyprus has sent to the Eurovision Song Contest in many years. And John Karayiannis? A lovely performance.
Karayiannis spoke to EscXtra a few days ago, where he said 'One Thing I Should Have Done' is all about regret. But with a twist/ John says, "It's not until the end of the song that the real truth comes out. It makes you realise that in a relationship you should look back with no regrets and always be honest".
As for John Karayiannis, as soon as I first heard him I thought, "Wow, this guy sounds like John Mayer", and no wonder. Karyiannis says he's one of his biggest fans, with Mayer being a big influence in his musical style.
'One Thing I Should Have Done' was written by Mike Connaris, the same songwriter who wrote Cyprus' 2004 entry, 'Stronger Every Minute'. That song ended up in fifth place. The highest place Cyprus has ever reached at Eurovision.
With John Karayiannis singing 'One Thing I Should Have Done', a song I like even more, I'd say Cyprus has a very good chance of beating that record.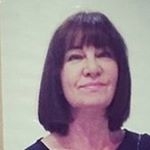 Latest posts by Michelle Topham
(see all)