John Krasinski appeared on The Graham Norton Show today, where it was obvious he loves his wife Emily Blunt, and thinks she's a brilliant actress
Who knew American actor, screenwriter, director and producer John Krasinski was so funny? Or that he loved his wife Emily Blunt so much?
I didn't. Well, not until he appeared on The Graham Norton Show today, and talked about what a brilliant actress he thinks Emily Blunt is and how he only recently found out.
Because Krasinski has been married to Emily Blunt for close to eight years, but he has never actually worked with her before. That changed when he and Blunt starred in the new movie A Quiet Place together. A movie Krasinski also wrote and directed.
Krasinki confessed that both he and Blunt had been nervous about making A Quiet Place, and he had been "terrified".
"I've never actually been on set with her, seen how she worked", he said.
"I'd heard she was a diva," he jokingly continued, "but no seriously, I think what it is is that it is the greatest collaboration I've ever had in my career. I've never seen her work and, when you are actually in the room and she does what she does…honestly, it changes the air in the room. Everyone is just completely and totally stunned by what she does".
Emily Blunt, being British, had problems with this because, as she explains "British people are notoriously terrible at taking compliments".
Krasinki then admitted, before they had ever even been on their first date he was already in "full stalker mode" where Blunt was concerned.
After all, he had seen one of her films The Devil Wears Prada 72 times.
Watch John Krasinski talk about his wife Emily Blunt acting in The Graham Norton Show video below, and look at their chemistry together. Isn't it pretty darned obvious how much they love each other?
Related: Emily Blunt is so good at imitating people — watch her on Graham Norton
Watch Emily Blunt and Helen Mirren talk about being naked on film — it's hilarious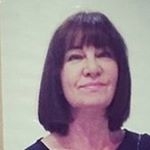 Latest posts by Michelle Topham
(see all)