Watch John Mellencamp's last performance on Letterman
John Mellencamp was on his last ever Late Show with David Letterman last night, Dave retiring in a month and all, where he sang an early retirement song for Dave called 'Longest Days' — quite probably the saddest and most depressing song I've heard in a long time.
And don't get me wrong as, sure, 'Longest Days' is beautiful, and Mellencamp gives a lovely performance as always but, geez, if you're feeling even the slightest bit sad, you might want to bookmark this song and come back when you're feeling a tad better.
If not, listen to 'Longest Days' below, as well as Mellencamp's interview before it.
And yes, he gives a beautiful performance but, then again, it's Mellencamp.
What else would you expect?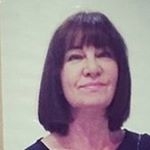 Latest posts by Michelle Topham
(see all)