Johnny Depp was at the London premiere of his latest film 'Mortdecai' this week, where he told ODE his 'Mortdecai' moustache was hated by his fiancee, model and actress Amber Heard.
It seems the 'Mortdecai' moustache, while very popular with Depp himself, was not something Amber found attractive at all. So it sounds like she prefers his usual Van Dyke beard instead, which he is now back to sporting. Unsurprisingly, Johnny's kids didn't like the moustache either.
As for 'Mortdecai', it's an action comedy film that has been adapted from the first installment of the The Mortdecai Trilogy books. It also stars Gwyneth Paltrow, Ewan McGregor and Oliva Munn. The film will be in movie theaters on January 23rd.
Meanwhile, watch Johnny Depp talk about his moustache in the video below.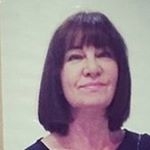 Latest posts by Michelle Topham
(see all)