There's an excellent short interview with actor Jon Hamm (Mad Men) that's just been released on ODE's YouTube channel. Excellent because Jon Hamm is so relaxed, polite and respectful, and gives such charming and considered answers even though the woman interviewing him isn't quite so professional.
In the interview, Hamm is asked about his latest movie Disney's 'Million Dollar Arm', and what it was like shooting the movie in India. He talks about the culture shock of filming in a place like India, having your senses assaulted by everything going on around you, and the importance of submitting to what's going happening. He went on to say it was unlike anything else he'd ever done.
Jon Hamm also talks about the life lesson learned from the character he plays in 'Million Dollar Arm', and says life can sneak up on you in the most unexpected ways. The film is based on a true story about a man who set up a business endeavor in India to make money, but soon found himself having a life changing experience with the end result being money wasn't so important any more.
Of course, we probably could all have done without the question about Jon Hamm working in the porn industry but, unfortunately, we got it. It was here also that Hamm was at his most gracious, answering the question 'Did you work as a set designer on adult films?" by simply saying he wasn't a set designer ("as that would require talent"), but a set dresser. He then added, "it's as soul-crushing as it sounds. Probably the most depressing thing I've done in my life".
Watch the ODE video below for more of the fabulous, and gracious, Jon Hamm.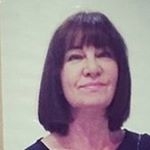 Latest posts by Michelle Topham
(see all)