Jon Stewart sadly announces his last 'The Daily Show' episode will be on August 6th
Sad news for Jon Stewart 'The Daily Show' fanatics like myself. After hosting 'The Daily Show' since 1999, on yesterday's show Stewart said his final 'The Daily Show' episode will be on August 6th.
"I will be wearing a suit, I will more than likely be showered," Stewart said during Monday night's taping. "I'm sorry, I'll be wearing overalls and I won't shower."
Don't be too sad, though. Not if you'd like to actually be at the final episode of the show that is (well, Jon Stewart's version of the show. The show itself will be back in the fall with Trevor Noah hosting). That's because Stewart announced a competition whereby fans can enter a giveaway to possibly win two tickets to the last taping.
As for why Jon Stewart is leaving the show? According to an interview he gave to The Guardian, he's just not getting the same satisfaction he used to get out of the job. Plus, the thought of having to cover an "uninspiring 2016 general election" was more than he could bear.
And what will he do after his retirement from the show? He hasn't said, but he did just write and direct a movie called 'Rosewater'. It tells the true story of an Iranian journalist Maziar Bahari, who was arrested and tortured in Iran, after he sent the BBC film footage of street riots and was subsequently interviewed on 'The Daily Show'.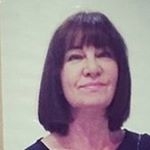 Latest posts by Michelle Topham
(see all)