Jon Stewart may have left The Daily Show a few months ago, but he certainly hasn't left the world of entertainment and commentary. On Tuesday, HBO released a statement saying Stewart would be working with them for the next four years to produce digital content that will be aired on their HBO NOW and HBO GO channels.
The content Jon Stewart will create for HBO will be short-form, and will concentrate on current events. So, basically, it sounds like The Daily Show — lite.
It's also looking like HBO has signed somewhat of an exclusive contract with Jon Stewart, as with this deal they are also set to get first look at just about anything else the comedian produces when it comes to TV and film projects.
And while, to some people, Jon Stewart producing digital content might look like a step down for the Emmy Award winning TV star, that's actually not true at all.
In fact, digital content is getting so many views nowadays, it often far exceeds what TV is able to do.
There is no word yet on a precise date of when we'll get to see Stewart's first foray into the digital world with HBO, but the cable TV company says they do expect something to hit the Internet early in 2016.
Personally, I can't wait.
And, to remember just how good Jon Stewart was on The Daily Show (although I do love Trevor Noah just as much), watch the video below.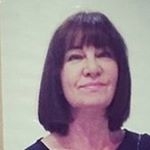 Latest posts by Michelle Topham
(see all)