Let's face it. It won't be long before Christmas arrives. Even here in Thailand, a Buddhist country, many people do celebrate, so it is quite fun.
Are you feeling in the Christmas spirit yet? If you're not, here's a wonderful way to get into it with a quick listen of a video of Jonathan and Charlotte singing 'O Holy Night'. It's absolutely gorgeous.
Jonathan and Charlotte performed at the St. Pancras International 'Station Sessions' at the end of 2012 and 'O Holy Night' was one of the songs they sang there. Unfortunately, the duo have since broken up and are both now pursuing solo careers — but we still have these wonderful videos to listen to.
It's amazing when you listen to them here, but particularly to Charlotte, as you realize Jonathan and Charlotte's first performance on Britain's Got Talent was nowhere near her best and didn't showcase her true talents well at all. Her voice is so clear and so strong when she's allowed to sing as a lead singer and not as Jonathan's 'back up'.
Jonathan, of course, is still incredible. What a phenomenal voice he has for someone who, when 'O Holy Night' was recorded was still just 17-years-old.
Hope Jonathan and Charlotte singing 'O Holy Night' get you in the Christmas mood.
Advertising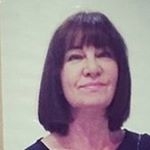 Latest posts by Michelle Topham
(see all)