Jonathan Antoine and Charlotte Jaconelli are the latest sensations to come out of Britain's Got Talent with their duet on Saturday night and, yes, they are incredible.
Calling themselves simply Charlotte and Jonathan, the duo sang The Prayer, made famous by Andrea Boticelli and Celine Dion, and blew the audience and judges away.
Jonathan is only 17 and Charlotte 16 yet, between them, they gave one amazing performance. The audience of Britain's Got Talent were on their feet before the chorus and some stayed that way the whole way through. Even Simon Cowell gave them a standing ovation at the end.
Sadly for Charlotte, Simon wasn't as complimentary about her singing as he was about Jonathan's but, as usual with Simon, he misses the obvious.
They are both incredible singers, just in completely different ways. And they sound beautiful together.
Jonathan Antoine, himself, has quite a vast experience singing, albeit not much professionally yet. He has a number of astounding videos on YouTube showing him singing with that incredible Pavarotti-style voice when he was as young as 15 years old. In fact, if this guy doesn't become a superstar, there's something wrong with the world.
In one interview, Jonathan said he has dropped out of school as "Me and school just don't get on. That's just the way it has always been. I've never felt right there."
With a voice like that, who on earth needs school.
Now let's just hope Jonathan Antoine and Charlotte Jaconelli win Britain's Got Talent and… they both stay as far away from Simon Cowell as possible.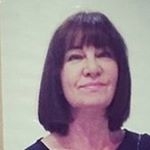 Latest posts by Michelle Topham
(see all)