Kowloon Highschool Chronicle on Nintendo Switch next month
If you have been waiting for the JRPG Kowloon Youma Gakuen Ki: Origin of Adventure video game to be released outside Japan, your wait is almost over.
That's because developer ARC System Works has just announced the game, to be named Kowloon Highschool Chronicle in the west, is finally due to release on the Nintendo Switch on February 4th, 2021.
A year after it first hit shelves in Japan.
Kowloon Highschool Chronicle is a JRPG that takes place in a Japanese high school with one big difference. There is a dungeon located underneath it.
That dungeon is packed full of mobs that you must venture down into the dungeon to kill. As you do, you will also get into conversations with other people. And those conversations had better go the right way if you have any chance of surviving.
But don't worry too much, as you are not actually the transfer student you say you are.
Instead, you play a treasure hunter whose goal is to put together the right team of students before you set off, That way you can head down into the dungeons, solve the mystery of an ancient civilization, and survive while you do.
Mark your calendar for February 4th for the Kowloon Highschool Chronicle release, and put aside $29.99, as that's the affordable cost of this very cool looking game.
Until then, check out the trailer for the game below. It is in Japanese, but you will still get an idea of its cool atmosphere and graphics.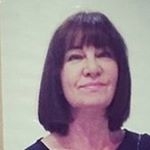 Latest posts by Michelle Topham
(see all)