Like I said yesterday, David Letterman gets some of the best new music acts on TV today. But, I think you'd be hard pressed to find anyone who has been on the show whose given a better performance recently than folk group Judah & The Lion.
In fact, Judah & The Lion were on Letterman on Friday night for the first time singing their new single 'Kickin' Da Leaves' and, man, were they freaking fantastic. The banjos were fabulous, the vocals wild, and the way they gave off so much energy as they were bopping around the set was amazing. Truly one of the best live performances I've seen on Letterman in eons.
Judah & The Lion's sound is also interesting. An America folk rock band with blues and bluegrass thrown in, and quite a lot of Christian music influence, what they play has an awful lot of 'twang' and I love that.
Kids These Days is their debut album, which they released late last year and which did very well. It does include 'Kickin' Da Leaves', as well as 'Rich Kids' and, yes, you can pick it up on iTunes. And that's just what I'm about to do.
https://www.youtube.com/watch?v=_vsdfX2-9AU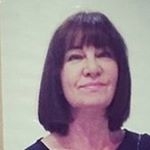 Latest posts by Michelle Topham
(see all)