British actress Judi Dench sounds a bit like me. She's never been to a club in her life (okay, I have, but not for years). At least, that's what she told Graham Norton when he asked if she still goes 'clubbing'. She then followed it up with 'Do you feel sorry for me?'
Funnily, though, as soon as she said it, Graham responded with "You lie like a rug. Yes, you have. I bumped into you at Heaven". To which, Sir Elton John, who was also on The Graham Norton show responded with 'fag hag'. (Heaven is an absolutely massive gay club in London and one of the most well known in the world, just in case you weren't aware).
It was a fun Graham Norton Show – Judi Dench, Jeremy Paxman, John Bishop and Sir Elton John, and poor Judy being teased a lot about her, apparently, terrible memory.
Want a laugh? Watch it below.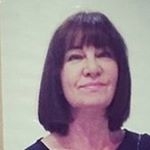 Latest posts by Michelle Topham
(see all)