The animated TV series Archer might already be a little dirty, but the cast know how to make it worse with dirty sign language
Judy Greer has been in some amazing movies and TV series (think The Village, Elizabethtown, Californication and Arrested Development). But this week, Greer was on Conan where she talked about being in Archer — the animated TV series in which she is the voice of Cheryl Tunt.
According to Judy Greer, Archer is already "a little bit dirty". She then went on to tell a funny story about doing Archer live on a tour around the country, where the cast would read their parts on stage and the audience would participate.
At one particular Archer performance, sign language experts were hired to sign on either side of the stage, so hearing-impaired members of the audience could understand.
Related: Nick Offerman tells Conan people hate him without his moustache
Needless to say, when it came to signing some of Archer's "dirty language", things got a little out of hand as the cast decided to ad lib a little bit. Soon, some of the dirtiest language imaginable was coming out of their mouths, just so they could see the signers sign it.
Watch Judy Greer talking about "dirty sign language" in the video below. You can only imagine how much fun she must have had.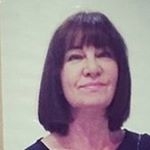 Latest posts by Michelle Topham
(see all)