It seems the Jujutsu Kaisen 0 film is finally opening in the U.S. and Canada, almost three months after it opened in Japan.
According to a new English-subtitled trailer that came out via Crunchyroll today (watch below), Gekijō-ban Jujutsu Kaisen 0 (aka 劇場版 呪術廻戦 0 in Japan) will open on March 18th in North America.
The film is also due to open in the EU with Belgium, France and Luxembourg getting the first premiere on March 16th followed by Austria, Germany and Switzerland on March 29th.
Australia and New Zealand will get the anime film on March 17th.
Anime fans who don't like English subtitles will also be pleased, as Gekijō-ban Jujutsu Kaisen 0 is getting both an English subtitled and English dub version in North America.
Jujutsu Kaisen 0 officially opened in Japan in December and, since then, has become one of that country's highest-grossing films ever, selling around $107 million worth of tickets so far.
With the Jujutsu Kaisen anime series being one of the most successful of the Autumn 2020 season then, it can be expected that the film will also be successful in North America.
The plot summary for Gekijō-ban Jujutsu Kaisen 0 goes like this:
Yuta Okkotsu is a nervous high school student who is suffering from a serious problem—his deceased childhood friend Rika has turned into a curse and won't leave him alone.

Since Rika is no ordinary curse, his plight is noticed by Satoru Gojo, a teacher at Jujutsu High, a school where fledgling exorcists learn how to combat curses.

If you're in North America, mark your calendars for March 18th.
And don't forget Season 2 of the Jujutsu Kaisen series has already been greenlit for sometime in 2023.
More: Official website for the Jujutsu Kaisen movie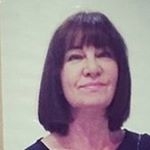 Latest posts by Michelle Topham
(see all)