Well, this is weird.
The official Twitter account for the Jujutsu Kaisen anime has just shared young Satoru Gojo character art to help publicize the upcoming Jujutsu Kaisen 0 movie and, let's just say, other than wearing a white bandana around his head instead of his usual black blindfold, the now-28-year-old Tokyo Jujutsu High School teacher LOOKS JUST THE SAME!
I mean, come on, the same hair color and style, the same jacket, the same pants, the same boots, the same cocky air — yep, identical to the Satoru Gojo we all know and love.
So, either Satoru Gojo is a vampire and none of us knew it, or him being a jujutsu sorcerer gives him anti-aging powers I wish I had.
Of course, it could just be MAPPA felt like they could release any piece of artwork, and we would all fall over in lust. (And I'm sure some fans will).
No, sorry, that's a bit of  disappointment. Especially because they released the new Satoru Gojo character art alongside a shot of the way he looks nowadays (see above) and, really, it's hard to tell the difference.
But, I'm not going to let disappointment in new Satoru Gojo character art make me feel negative about the film, as the Jujutsu Kaisen 0 movie itself sounds amazing.
Related: Jujutsu Kaisen opening theme is one of the best anime songs ever released — listen
The events in the movie take place before Season 1 of the Jujutsu Kaisen anime series, hence the name.
The plot revolves around Yuuta and his deceased young friend Rika — a powerful entity who started out just trying to make sure Yuuta didn't get hurt, but has now become dangerous as her fierce protection is out of control.
The Jujutsu Kaisen 0 movie comes out on December 24th in Japan and, regardless of vampire Gojo, is likely to be amazing.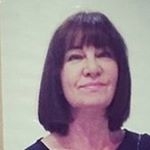 Latest posts by Michelle Topham
(see all)