If you have been waiting for news about international dubs for the recently released Shōnen anime series Jujutsu Kaisen, today is your lucky day.
That's because Crunchyroll has announced Jujutsu Kaisen international dubs are now a go.
A dubbed soundtrack for the entire 24-episode anime series is on the way in Spanish, Portuguese, French, and German.
Brilliant for those whose first language is not English and even for those, like me, who are learning a second language (German), as one fun way of doing that is to watch dubbed anime.
The first season of the now extremely popular Jujutsu Kaisen produced by MAPPA was released on Crunchroll late last year, with an English dub showing up on the streaming service in November.
Now with Jujutsu Kaisen soon to be dubbed in Spanish, Portuguese, French, and German for all its episodes, that opens it up to even more fans.
The story of Jujutsu Kaisen
Jujutsu Kaisen tells the story Yūji Itadori, a high school student who hates sports, so refuses to join the track team even though he is the best in the school. Instead, he joins the Occult Research Club.
While on his deathbed, however, Yūji's beloved grandfather tells him "always help people" and to make sure he "dies surrounded by people". When his grandfather dies, the teenager decides he meant "everyone deserves a proper death".
Unfortunately for Yūji, he and the members of his Occult Research Club have found a cursed talisman on school grounds. That talisman, a rotting finger, has been opened by one of his friends and Curses are now invading the school intent on killing everyone in it.
Yūji has to swallow the finger to protect them. He then becomes the host of Sakuna, one of the most powerful Curses.
Sorcerers in the area know they have no choice but to now immediately kill Yūji, but Satoru Gojō, a powerful sorcerer himself, notices Yūji is able to control the Curse he now hosts. So he takes him to his superiors who come up with a plan — Yūji's death can be postponed as long as he agrees to find and eat all of Sakuna's fingers, thus destroying the Curse's power.
Once he achieves this, they will then be free to kill Yūji.
Watch Jujutsu Kaisen in subtitled Japanese and English dub on Crunchyroll now, and bookmark the anime series as the first 7 episodes of the 24 episode series are now available in Spanish, Portuguese, French, and German. Dubs for the rest of the episodes coming soon.
Check out the first episode of Season 1 of Jujutsu Kaisen with English subs below.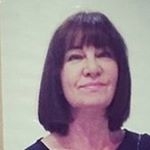 Latest posts by Michelle Topham
(see all)