Jujutsu Kaisen's 80 million copies includes manga, novels and Jujutsu Kaisen 0
While I must admit the Jujutsu Kaisen anime is one of my all-time faves, and yes I am reading the manga series, even I was surprised to learn today the Jujutsu Kaisen manga recently passed the milestone of more than 80 million copies sold.
That is absolutely astounding, and even more so when you learn in a recent LINE Research survey of Japanese high school students about the manga they like, Jujutsu Kaisen was top of the list for both boys and girls.
Those 80 million copies of Jujutsu Kaisen, which were reported by the official Jujutsu Kaisen Twitter account earlier today, do include related novels, the manga's digital versions and the prequel Jujutsu Kaisen 0.
Even so that is a helluva lot of people owning copies of the Gege Akutami-created work, isn't it?
How many Jujutsu Kaisen volumes are there?
Of course, there are 22 volumes of the Jujutsu Kaisen manga currently out, with Volume 23 due to be published on July 4th, so there is a lot of material to purchase and collect.
Something the manga's Twitter account illustrated when they released a celebratory graphic of all 23 volume covers, along with today's 80 million copies announcement. (See graphic above)
Outside Japan, Viz Media publishes the manga series in North America where the manga has also appeared on the New York Times' Graphic Books and Manga bestseller monthly list every month since early 2021 it sells so well.
When is Jujutsu Kaisen, Season 2 out?
As for the Jujutsu Kaisen anime adaptation, Season 2 is due to premiere on July 6th via Crunchyroll.
It will kick off with the Hidden Inventory arc (starting in Chapter 65 in the manga), followed by the Premature Death arc (Chapter 76) and the Shibuya Incident arc (Chapter 83).
Shouta Goshozono (Episode Director of first season) is taking over as director from Season 1's Seong-Hu Park, with Hiroshi Seko back in charge of scripts and series composition, and Sayaka Koiso and Tadashi Hiramatsu designing characters.
Check out the recently released Jujutsu Kaisen, Season 2 trailer to see what fabulousness you can expect.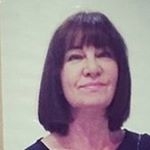 Latest posts by Michelle Topham
(see all)