The last episode of the current season of the exceptionally good dark fantasy/supernatural anime series Jujutsu Kaisen aired on Friday, but fans did not need to be upset for long.
Not when an announcement of a Jujutsu Kaisen movie — Gekijō-ban Jujutsu Kaisen 0 — was made at the same time.
The first Jujutsu Kaisen movie will be premiering in Winter, 2021, with MAPPA again doing the animation and TOHO Animation producing.
As for the first season of Jujutsu Kaisen, it premiered last October and ended tonight.
With only a few episodes released late last year, however, it became a surprise hit just a few weeks in, with My Anime List currently showing an astounding 8.68 rating out of 10, and fans clamoring for a second season long before the first had ended.
Information about the upcoming Jujutsu Kaisen movie is pretty much non-existent at the moment, with the just-released teaser showing nothing more than stills, and a quick promotional visual not showcasing much else either (see below).
That will change in coming months though, as work is completed on the movie and the real hype for its release begins.
Meanwhile, you can watch all of Jujutsu Kaisen Season 1 on Crunchyroll (and I highly highly highly recommend you do, as it is that good), and check out what information there is about Gekijō-ban Jujutsu Kaisen 0 via the first teaser trailer below.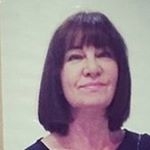 Latest posts by Michelle Topham
(see all)