There is good news and bad news about Jujutsu Kaisen this week.
Namely, Jujutsu Kaisen Season 2 is in production at MAPPA — Yay! — but the second season of the hit shonen anime series will not be premiering until 2023 — Nay!
According to Crunchyroll, the announcement of a definite Jujutsu Kaisen Season 2 came at a stage event for the just released film Jujutsu Kaisen 0.
Advertising
A film that will be heading to the west in March.
And an announcement that was expected by many fans, as the show's official website had teased a 'special announcement' a few weeks ago.
The original mangaka Gege Akutami also released a new visual to celebrate the news.
Advertising
A manga that is described by publisher Viz Media like this:
Although Yuji Itadori looks like your average teenager, his immense physical strength is something to behold! Every sports club wants him to join, but Itadori would rather hang out with the school outcasts in the Occult Research Club. One day, the club manages to get their hands on a sealed cursed object. Little do they know the terror they'll unleash when they break the seal…
The manga itself has been an enormous hit, with more than 60 million copies in circulation as of late last year.
No wonder really, though, as the anime was incredibly popular, with Jujutsu Kaisen talked about by many fans as one of the best dark fantasy, adventure anime to come out of Japan in 2020/2021.
Read: Jujutsu Kaisen 0 theme song is a banger — listen
The 24-episode series is also beautifully animated by MAPPA, with Korean director Sunghoo Park directing.
Hiroshi Seko (Attack on Titan) was in charge of scripts, with the amazing Tadashi Hiramatsu (Yuri!! on Ice) designing the characters, and the soundtrack composed by Hiroaki Tsutsumi, Yoshimasa Terui and Alisa Okehazama.
Just in case you haven't watched it yet, check out the Jujutsu Kaisen Season 1 trailer below of the fight between Gojo vs Sukuna, and you will quickly see why the anime is so loved.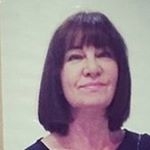 Latest posts by Michelle Topham
(see all)