Both JUJUTSU KAISEN key visual and trailer show off Shibuya Incident participants with a stunning art style
The anime JUJUTSU KAISEN, Season 2 Shibuya Incident arc will begin airing on August 31st.
That is why anime production studio MAPPA and producer TOHO Animation have released a cool new key visual today promoting the upcoming curse user/curse spirits' attack.
The new JUJUTSU KAISEN Shibuya Incident key visual profiles both friends and foes, all of whom surround protagonist Yuuji Itadori, who is the focus of the graphic. (see below)
The visual gives off the intense feeling of threat, calamity and possible death, all of which we can expect when the JUJUTSU KAISEN Shibuya Incident arc of the story kicks off, and curse users and curse spirits systematically go after main sorcerer Satoru Gojo.
Shibuya Incident trailer is equally beautiful and features King Gun's 'Specialz' theme song
Along with the beautiful key visual, we also got a Shibuya Incident trailer (watch below) that introduces participants in the battle on both sides in the stunning JUJUTSU KAISEN art style we have grown to love.
The Shibuya Incident trailer also features King Gnu's 'Specialz', which is the new opening theme song for the arc.
You can watch the Shibuya Incident arc starting on August 31st via Crunchyroll where the first five episodes of Season 2 of the anime are currently streaming.
Meanwhile, watch the just-released JUJUTSU KAISEN Shibuya Incident trailer below, as well as enjoy the stunning key visual above.
Yep, the next few episodes will be good ones.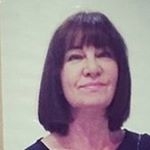 Latest posts by Michelle Topham
(see all)