If you live in the Netherlands, or have watched Dutch TV, you've probably heard of the Dutch TV show De Beste Zangers van Nederland (Best Singers in the Netherlands). It's a very cool show where well-known artists sing cover songs.
And last Saturday, the amazing Dutch singer songwriter Julia Zahra covered BZN's 'Just An Illusion', and holy hell, can I just say she was even better than the original.
So good, in fact, even though she's just released the song on iTunes, Julia Zahra is already at the number two spot in the Dutch iTunes single chart with the song, and will probably hit number one before long.
To see what I mean, watch Julia Zahra sing 'Just An Illusion' on De Beste Zangers van Nederland in the video below.
Honestly, I could listen to her over and over and over. Her voice is that beautiful.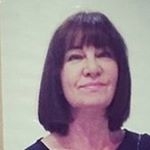 Latest posts by Michelle Topham
(see all)