Seeing as how I've just discovered Austrian singer Julian le Play, and really like his music, I wanted to let you know about his 'Die Melodrom Theater Tour 2014', which kicks off today. Just in case you are going to be anywhere in Austria and would like to get tickets.
Le Play's 'Die Melodrom Theater Tour 2014' starts tonight in Imst in western Tyrol. Other Julian le Play concerts will take place in Berndorf, Feldbach, Gmunden, Steyr and, of course, finally in Vienna (Wien, for those of you who are German speakers).
The concert dates look like this:
20.11. Imst / Stadtsaal
21.11. Berndorf / Stadttheater
25.11. Feldbach / Zentrum
26.11. Gmunden / Stadttheater
27.11. Steyr / Altes Theater
28.11. Wien / Theater Akzent
You can grab tickets at oeticket — although it's looking like a couple of those concerts are already sold out.
Meanwhile, listen to Julian le Play singing one of his latest releases 'Rollercoaster'. Love this. Or check out one of my new favorite songs, 'Phönix'.
Update Nov 22 — According to le Play's website, all concert dates for his 'Die Melodrom Theater Tour' are completely sold out, so you'll just have to satisfy yourself with any videos that might emerge. Sorry. Shows how popular he is though, doesn't it?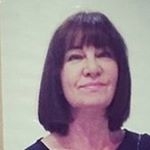 Latest posts by Michelle Topham
(see all)