i forgot to mention #MarionCotillard in my speech tonight and i am mortified. she is exquisite in everything + especially in #2days1night

— Julianne Moore (@_juliannemoore) January 16, 2015
Poor Julianne Moore. She forgot to mention French actress Marianne Cotillard during her 2015 Critics' Choice acceptance speech last night, prompting her to go onto Twitter today and apologize there.
Advertising
Moore won the Critics' Choice award for Best Actress and, while giving her thank you speech, graciously went through and thanked all the other women who were nominated.
"One of the things about being an actress, the hardest part is that you never get to act with other women. Or very rarely anyway. But that doesn't mean that I'm not watching and constantly inspired by everything they do. Inspired by Reese (Witherspoon) and her walk through grief; and Jennifer (Aniston) and that extraordinary pain; and Rosamund (Pike) and her rage; and Felicity (Jones) and her endurance. I'm so inspired by you all and honored to be in your company," she said.
And then, must have walked off stage and thought, "Oh no", because, yes, there was one name missing from that group of women. Marianne Cotillard's.
Now, of course, Julianne Moore forgetting Marianne Cotillard's name was certainly not deliberate. Cotillard is loved by actors everywhere for being one of the most talented female actors around, and Julianne Moore definitely feels the same. (Wait a minute, and I'll tell you why I know that).
But in the heat of the moment, when you're standing on stage, clutching your award and frantically thinking who you need to thank, it's easy to miss someone.
Advertising
As for how I know how much Julianne Moore loves Marianne Cotillard's work, and didn't mean to forget her name? Just watch the W magazine video below. In it, Julianne talks about Cotillard saying "Marianne Cotillard I saw in '2 Days 1 Night', and was staggered by the performance'.
It's okay, Julianne. I'm sure all is forgiven.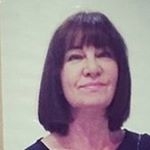 Latest posts by Michelle Topham
(see all)