I just love this photograph of Julianne Moore winning the Oscar for 'Still Alice', because she's not even trying to hide how unbelievably happy she is here. Instead, she's clutching that Academy Award like her life depended upon it, and grinning from ear to ear.
During her acceptance speech as well, Moore was so incredibly lovely. First thanking the other actresses who were nominated along with her, (Reese Witherspoon, Rosamund Pike, Marion Cotillard and Felicity Jones), Moore went on to talk about how important Oscar wins like this are, as they allow the light to be shone on Alzheimer's and to make more people aware of the disease and of the people who suffer from it.
Moore said, "So many people with this disease feel isolated and marginalized, and one of the wonderful things about movies is it makes us feel seen and not alone. And people with Alzheimer's deserve to be seen, so we can find a cure."
But Julianne Moore almost brought herself to tears when she paid tribute to Richard Glatzer and Wash Westmoreland, the directors of 'Still Alice', neither of whom could be at the Academy Awards last night, as they are coping with Glatzer's own Alzheimer's diagnosis.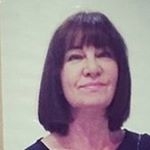 Latest posts by Michelle Topham
(see all)