Things are looking good for actress Julianne Moore and an Academy Award for 'Still Alice'. After all, she has already won the Chicago Film Critics Association Award, the Critics' Choice Award, the Dorian Award and the Golden Globe for the role. And last night, Julianne Moore won the SAG award for Outstanding Performance for a Female Actor in a Leading Role (Best Actress).
In her acceptance speech, Moore thanked her fellow cast members for their contribution to the movie and said how much she loved acting with other actors, as well as thanked her fellow actors for 'letting me be part of this community'.
With these and other awards now under her belt, Julianne Moore is looking very good when it comes to receiving an Academy Award for 'Still Alice'. Then again, if you have seen the movie, there will be no surprise there as she really is astounding.
Would be nice if Julianne Moore gets the Academy Award this year as well. She has been nominated a total of five times, but has yet to win. Maybe 'Still Alice' will be her movie and 2015 her year?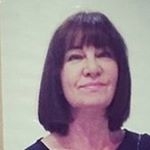 Latest posts by Michelle Topham
(see all)